Wilder Things – Welcome To The Jungle Book (2018)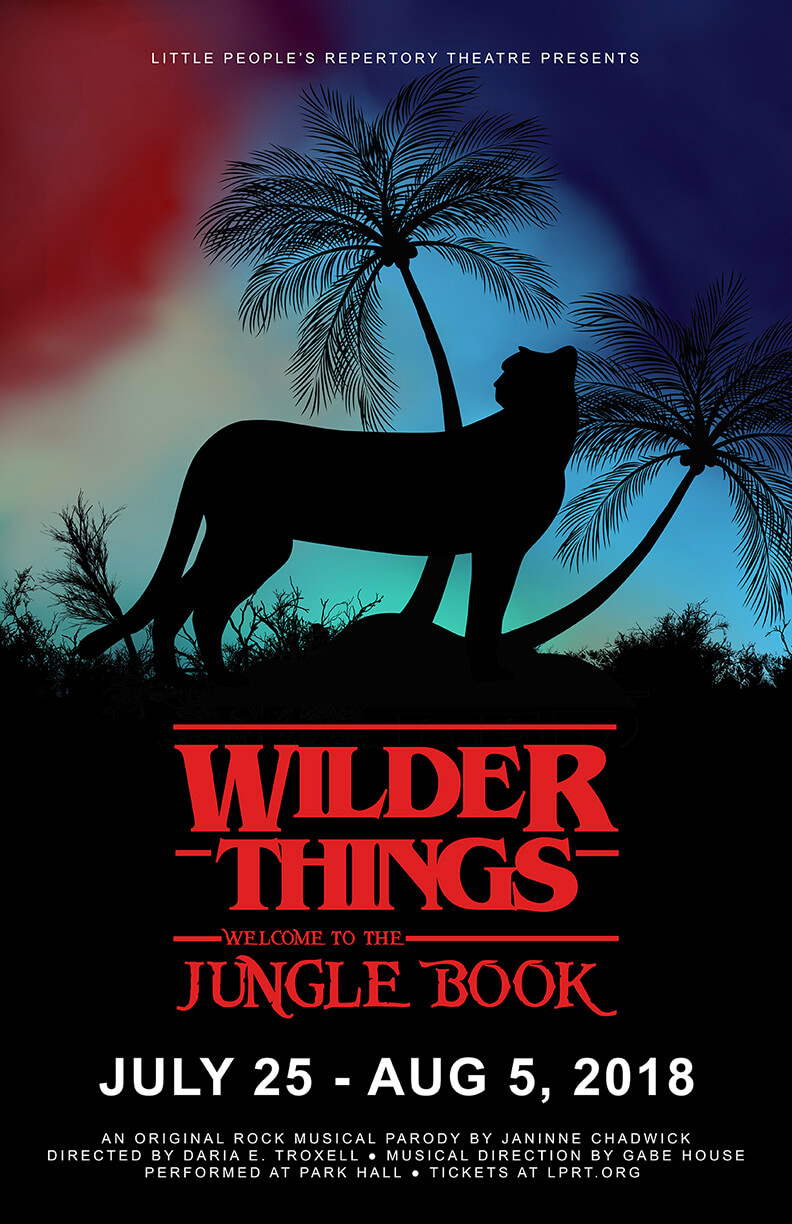 Written by Janinne Chadwick
Directed by Daria E. Troxell
Performed at Park Hall

Strange things have been happening in a small California town. A group of kids desperate to find a friend-gone-missing, find an old Jungle Book themed board game. With a roll of the dice they find themselves sucked into an up-side-down version of a classic children's tale. In the jungle, not only do they find their friends, they find some missing Castaways, friendly village people and more!