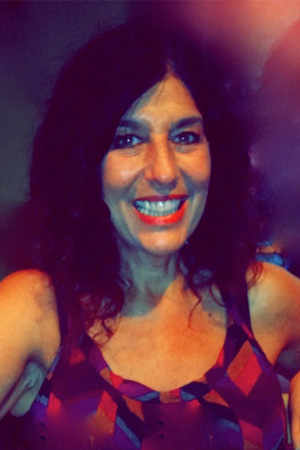 Janinne Chadwick
Janinne oversees LPRT's annual summer musical production and accompanying programs for younger children and teens. She holds an M.A. in Human Development and is an educator of child, adolescent, and lifespan development at Cabrillo College and California State University, Monterey Bay. She began working with Little People's Repertory theater 18 years ago, when her children were in the program. Janinne has a background as a singer-songwriter, for the past 15 years she has written original rock musicals for the Little People's Repertory Theatre summer musical production.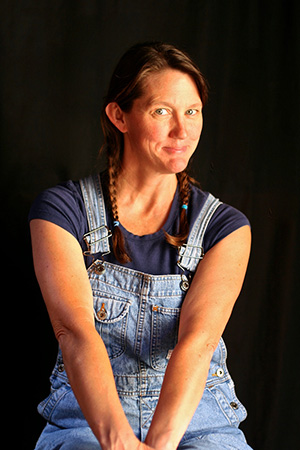 Daria E. Troxell
Daria holds a M.F.A. in Acting from California Institute of the Arts. She has appeared in several local productions, including "Vanya and Sonia and Masha and Spike," "August: Osage County," "Miracle on 34th Street: The Play" (2012), "Harvey," "A Streetcar Named Desire," "The Comedy of Errors,' "Dead Man Walking", "Angels in America," and "The Women." In addition to directing for LPRT she has directed for Actors' Theatre's 8 Tens @ 8 Festival, and most recently directed "9 to 5, the Musical" for Mountain Community Theater. She works at UCSC in the Division of Undergraduate Education on special projects.
Eli Triona
Eli brings a wide variety of skills and expertise to LPRT including artwork, graphic design, marketing and website administration. He has produced many shows for local theatre organizations such as Lupen Productions, Golden Crow Theatre and LPRT. Eli has also acted on stage appearing in "His Girl Friday", "I'd Rather Be Dead" and the stage adaptation of the film "Oscar" entitled "As You'se Like It". He is also a singer/songwriter and dabbles in photography.
Gabe House
In addition to his work with LPRT, Gabe's credits as a music director include productions by All About Theatre, Valley Singers, and Santa Cruz Performing Arts. His professional performance and teaching experience covers a vast range of genres including rock, pop, country, gospel, classical, and musical theatre. He enjoys making music with familiar faces and new friends.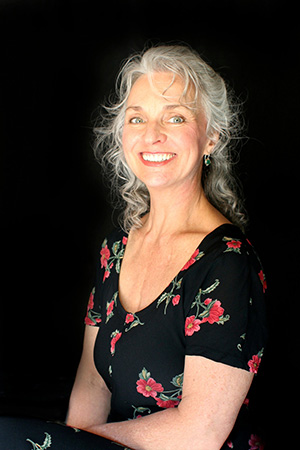 Janmarie Silvera
Janmarie studied theater at Lane Community College in Eugene, Oregon and at American Conservatory Theater in San Francisco. She coordinates the work of parent volunteers who help out with all aspects of the production. She brings to LPRT her experience running a successful small business for several years.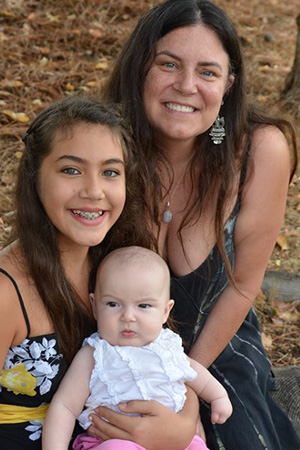 Kate Longini Pratt
Kate has worked for the last six or seven years for LPRT. She has been a house manager, scenic designer and co-producer. She has done scenic design for many other local theater productions and loves the creative, artistic work involved in theater. She is the mother of three beautiful, intelligent and talented daughters. One is a LPRT alumni and RA, one still gets to show her talent on the LPRT stage, and one is the LPRT baby mascot the amazing Lucy Sky! Kate is also a preschool teacher who has worked in the San Lorenzo community for over ten years.
Abby Halper
Abby is an LPRT Allum and has been with the program, performing or working, since 2008. She is currently a Rehearsal Assistant, Costume Coordinator, and Producer. Abby is also a recent graduate of San Jose State University with a degree in Theater Arts. Outside of LPRT, she has worked in many aspects of theatre from costume design to stage management for local companies including Mountain Community Theater, Theatre in the Mountains, and Jewel Theatre Company.
Corey Spadaccini
Corey became our Treasurer in 2022. She has been a part of LPRT since 2016 when her daughter first joined as a Junior Player. Corey graduated UCSC in 1999 and has lived and worked in Santa Cruz County ever since. She has been employed with a local financial institution for over 15 years. She uses her experience in finance to keep us economically sound and financially healthy. Corey loves live theater and takes her daughter to see live performances any chance they get!